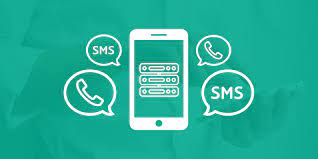 Protecting valuable information is crucial for every business owner. Because of the growing influx of cyberattacks, such data becomes vulnerable to cyber offences like misuse and theft. This is especially prevalent while using popular online messaging applications that enhance business communication. 
As a result, organizations should look for ways to ensure their information is continually safeguarded. And one of these methods is by archiving data. 
Why is Archiving Messages Important?
In many regions, archiving is required for compliance for text messages, and those who fail to do so will face hefty consequences. Archiving is a fundamental step when communicating with others via an online messaging platform because it serves as a backup for when certain information is needed in the future. 
For instance, should your firm be subject to a legal case, you can use your stored messages as proof to defend against false claims. In addition, the HR team of an organization can utilize capturing text messages as their facilitation towards employees who may have conducted unethical actions toward a co-worker or customer and discipline them accordingly. 
Archiving has also risen to prominence as firms seek a solution to assist them in retaining and generating various sorts of data without the need to enhance their on-premises IT skills. Evidently, storing crucial data needs a robust procedure that allows individuals in a workplace to easily retrieve such information without worrying about a third party's intervention. 
If you wish to get a step further, you can consider using a text message archiver for a safer and more reliable solution to avoid fraud. A text message archiver enables employees to recover prior records and communications without referring to the devices on which the discussion took place.
To learn more about this platform, visit www.leap.expert/ or contact the developers here.