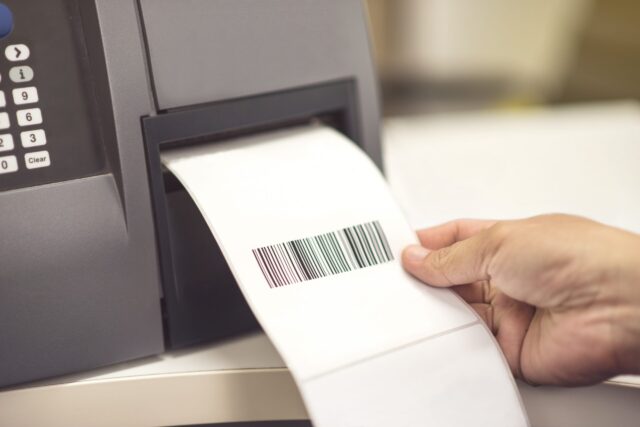 Cost-effective barcode systems let your business manage inventory, monitor assets, and maintain operations in the supply chain. Whether you want to implement barcoding or increase the efficiency of your existing barcode printing operations, it is important to pick the right TSC handheld barcode label printers for the application. This will prevent headaches, enhance dependability, and avoid unnecessary spending. 
Important Printer Features to Think About
When you choose a barcode label printer, ensure it fits the task at hand. But generally, you must look for the following features:
Dependability. A barcode printer is designed to print huge quantities of quality labels. As your company grows, your print volume also grows. With a barcode printer, you can expect less downtime than a laser printer. Also, a barcode printer requires less maintenance and repair. 

Efficiency. With a standard office printer, a user needs to print a whole sheet of labels at once. But printers tend to work more efficiently if they print a single label at a time. A barcode label allows users to more efficiently use labels and supplies than standard office printers. 

Cost. A barcode printer uses rolls of labels that tend to be more affordable than sheets of labels. The lower supply cost and reduced chances of downtime make it a more cost-effective option than traditional printers. 

Quality. The right printer guarantees high-quality barcodes, which minimizes the risk of barcodes that cannot be read, chargebacks and fees, as well as downtime for a business. 
When picking a barcode label printer, determine first what the barcode label is used for. Also, consider the surface the label will adhere to. Take into account the elements the labels must withstand.
Understanding Your Print Volumes
Your print volume dictates the quality and durability of the printer you need. Consider the number of labels your company prints every day and every week. 
If you require low-volume printing, this means you need fewer than 100 labels every day or about 500 every week. A desktop printer may work well for this volume requirement and can help you get started with printing barcodes effectively. 
For medium-volume printing, typical applications include warehousing, asset management, delivery, inventory, ticketing, and service applications. A desktop printer can be a good option for medium-duty applications. Finally, if you require high-volume printing, this means you have to print more than 300 labels every day. Thus, you may need a high-end thermal transfer printer that can work 24/7.