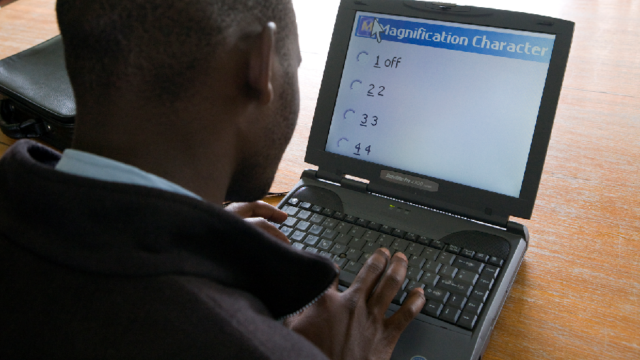 Every business website should be accessible to users, including those with disabilities. Their needs are different, and they rely on assistive technologies to navigate and browse site content. These people constitute a large population of the Internet community; however, many business sites are still inaccessible to them.
The AccessiBe WordPress plugin and the eCommerce boom
Ecommerce has grown extensively in recent years, and WordPress sites offer business owners the benefits of better search engine optimization and functionality. WordPress sites are accessible only if they are created correctly and do not use themes or plugins that are inaccessible to users, especially those with a disability.
This is where the accessibe wordpress plugin steps in to help. Its application is so sophisticated that it runs in the background and does not interfere with the user interface. It is empowered with artificial intelligence to help the site identify and fix issues in accessibility.
It can be installed conveniently in just some minutes and functions immediately.
Web accessibility is a legal mandate in some nations
In some nations, web accessibility is a legal mandate. At the beginning of 2018, there were about 1,053 lawsuits linked to web accessibility. They were filed in the federal court, and reports revealed there was a massive 23% hike compared to the past year in case numbers.
As a business owner, you do not want to fall prey to web accessibility litigation, as in case you do, you need to incur hefty fines and penalties.
In the past, arresting problems in web accessibility was an expensive ordeal. Small business owners faced challenges and financial hardships. Thanks to the advent of the web accessibility plugin for WordPress sites, the task of fixing issues is cost-effective and quick. The plug conducts daily scans every 24 hours, and the new content is checked and automatically fixed for accessibility issues. In this way, the site becomes fully compliant with legal mandates, and business owners are able to alleviate tensions too.
Test your site for web accessibility and compliance with legal guidelines
Now, in order to stay away from legal penalties, you first need to test your site for web accessibility problems. There are comprehensive tools online to help you measure the status of accessibility on your site. With their reports, you can identify the problems and rectify them to avoid compliance issues.
With this analysis, you improve the user experience for people with disabilities and for people without them. They are able to enjoy a seamless experience on your site. The content is easily accessible, and you are able to boost sales opportunities with your targeted audience. Profits are boosted, and credibility for your business is enhanced as well.
From the above, it is evident that the accessibe wordpress plugin helps you boost sales opportunities for your business. With this plugin, you can ensure your website is fully compliant and help your users enjoy their navigation experience every time they visit your site. You can make the user experience for those with disabilities a seamless and enjoyable one.