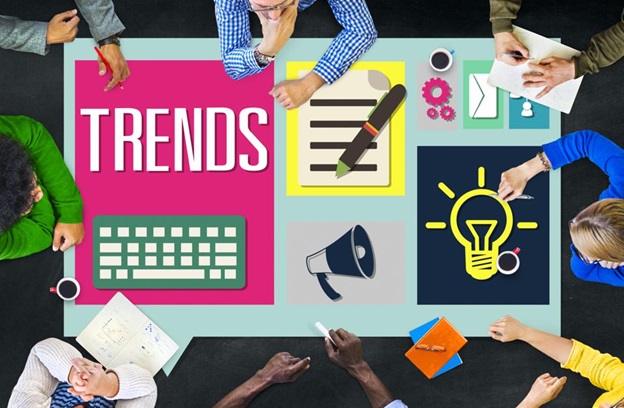 As economies reopen, schools resume and people learn to live with Covid-19, there are various emerging trends that businesses can review right now. Emerging trends help a business to adjust to tough situations and not get overwhelmed.
There are many people now who are learning about an emerging trend and carrying out research. As we remain alert about this, it is important to quickly look into three main emerging trends that you should have your eyes on.
Ethical Purchasing
One important factor to consider when identifying emerging trends is facts and it is a researched finding that millenials and Gen Z care a lot about ethical purchasing. Most millenials are online and it is easy for unethical behavior to be exposed online. It is also easy nowadays to learn so much about a company through online platforms. The main way is through reviews and comments.
Unethical purchasing in brands and products will easily push away millenials as they feel that their values are not reflected. This is a sensitive emerging trend that has brands keen on integrity and good image. Social media intelligence might be here to stay and millenials are young people who will be here for longer. Leading brands are not taking anything to chance and small businesses should follow suit.
Learning and working from home
When coronavirus hit the whole world and lockdowns were being enforced, many people turned to Zoom to get a lot of things done as schools were also closed. Many people were required to work form home as learners needed to continue their studies online and from home too. People started learning how to school and work remotely. The economy seems to be reopening now and schools are also resuming. However, the trend of working and learning remotely is not completely forgotten as things are not completely settled yet.
There are still many existing gaps that show the need for remote working and learning. The infection rates are still high, for instance, and normalcy is yet to be achieved fully. Companies providing virtual conferencing services such as Zoom are still active as one of the reliable emerging trends. Zoom was particularly well received by many due to the ethical procedures of the company. As statistics show, many people, especially the youth, would most likely spend more for a product that is ethically produced. Virtual products, as may be expected, are popular among young people.
Peter-Panning
As times continue to change, the world continues to change and so do life expectations. The life today cannot be compared to how life was two centuries ago. Even harder is the transition from a child to an adult or rather, Peter-Panning. Today, young people prefer not having kids at a young age whereas the older generations old hang on to PlayStation controllers. This is a clear indicator that no matter the age group, people everywhere are clinging on to youthful activities a bit longer.
Others call it refusing to grow up. However, no matter how you look at it, Peter-Panning can work to an advantage in business. A business entity needs to be smart enough to work around Peter-Panning for it to reap the benefits.
Understand your market well enough to know what would make them feel young and happy at such a hard time. The pandemic made people want to be nothing but happy. In your line of work, work on what you can offer your target market to help them remember the good old days. Such a feeling will have them want to identify with your brand or product as it makes them feel at 'home'. The whole idea behind emerging trends is to remain relevant and efficient even when times are hard.